Lubrication System
Product Detail
Product Tags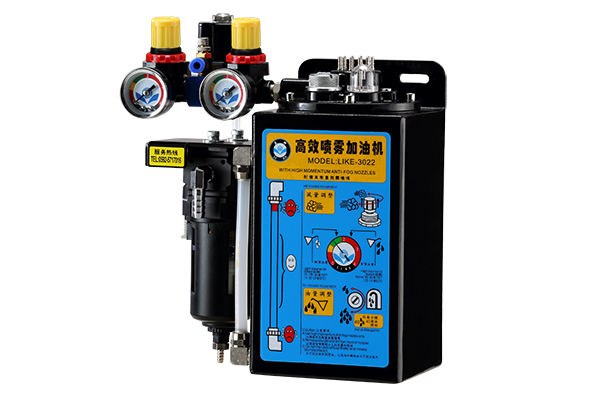 Main features
Even oil distribution over entire circumference of cylinder-no streaking due to excess oil
Individually adjustable lubrication of all needles etc
Low oil consumption due to precise supply of oil to lubricating points
TIPS OF USING AIR PRESSURE OILER:
1. Please dont' let the oil level exceed the red sign,the amount of oil will be uncontrolled.
2. When the oil tank pressure is in the green zone,the oiler spraying effect is the best.
3 .The using number of oil nozzles should not be less then 12 pcs.
4. Please don't mix different brand of oil.
5. Please clean the bottom of oil tank at least one time per year.
WR3052 FEATURES
The oil circuit is equipped with 12 pulse lubrication pipes.(Optionally add 1-8 spray lubrication points)
Each lubrication pipe can be separately filled with oil in a pulssed way, for more even lubrication and less fuel consumption.
Each lubrication pipe can be individually set oil volume,suitable for oil volumeprecise control of the different needle point of one machine .
The oiler can automatically calculate the best oil injection volume according to the speed of the machine.
More abnormal alarm functions to better protect the needle, sinker and cylinder.
No need to use high-pressure gas drive, no oil mist harmful to human health.
---
Previous:
Knitting Machine Teeth Belt
---
Write your message here and send it to us